Galvanize EAA + Glutamine 270g
ProteinLab sport supplement supplier / wholesaler Malaysia presents!
Galvanize EAA + Glutamine 270g!
Be safe and rest assure you are getting 100% authentic products at the lowest price when you purchase from ProteinLab Malaysia.
You can also like our facebook for more promotion news at :
Or you can also follow instagram for more nutrition tip :
Kevinn Khoo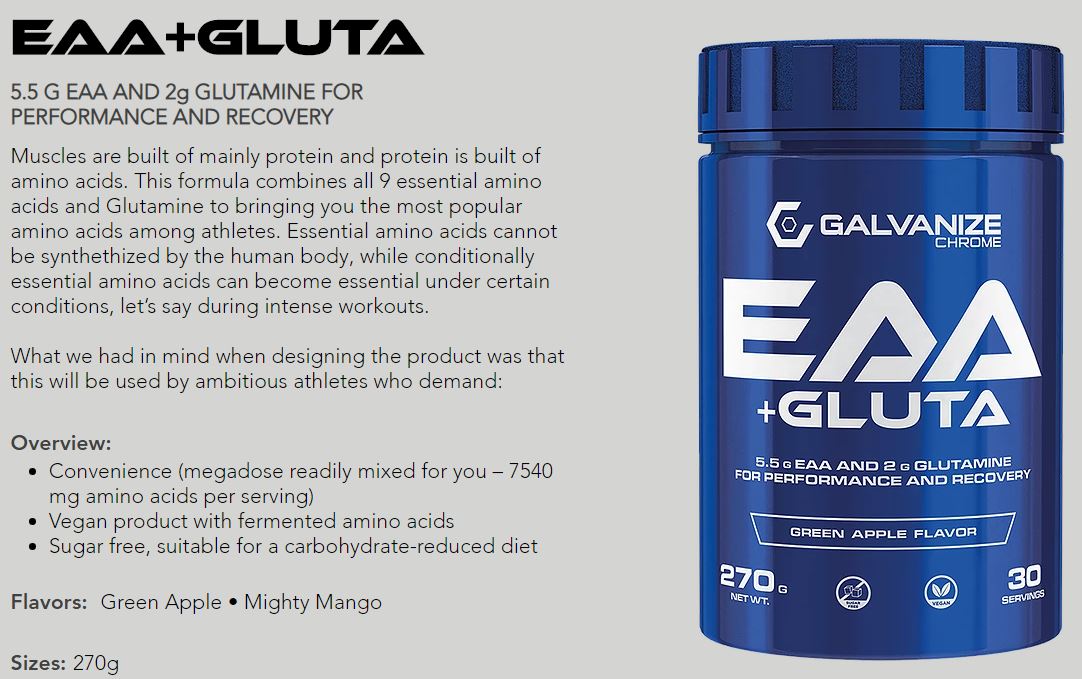 EAA+GLUTA
5.5g EAA & 2g Glutamine for Performance & Recovery
Muscles are built of mainly protein & protein is built of amino acids. This formula combines all 9 essential amino acids & Glutamine to bring you the most popular amino acids among athletes. Essential amino acids cannot be synthetized by the human body, while conditionally, essential amino acids can become essential under certain conditions. Let's say during intense workouts.
What we had in mind when designing the product was that product was that this will be used by ambitious athletes who is in demand:
Overview:
-Convenience (Megadose readily mixed for you - 7540mg amino acids per serving)
-Vegan product with fermented amino acids
-Sugar-Free, suitable for a carbohydrate-reduced diet
Flavors:
-Green Apple
-Mighty Mango
Sizes:
270g


---