F2 Full Force Nutrition Vital Force 90caps
ProteinLab sport supplement supplier / wholesaler malaysia presents!
F2 Full Force Nutrition Vital Force 90caps!
Be safe and rest assure you are getting 100% authentic products at the lowest price when you purchase from ProteinLab Malaysia.
You can also like our Facebook for more promotion news at :
Or you can also follow instagram for more nutrition tip :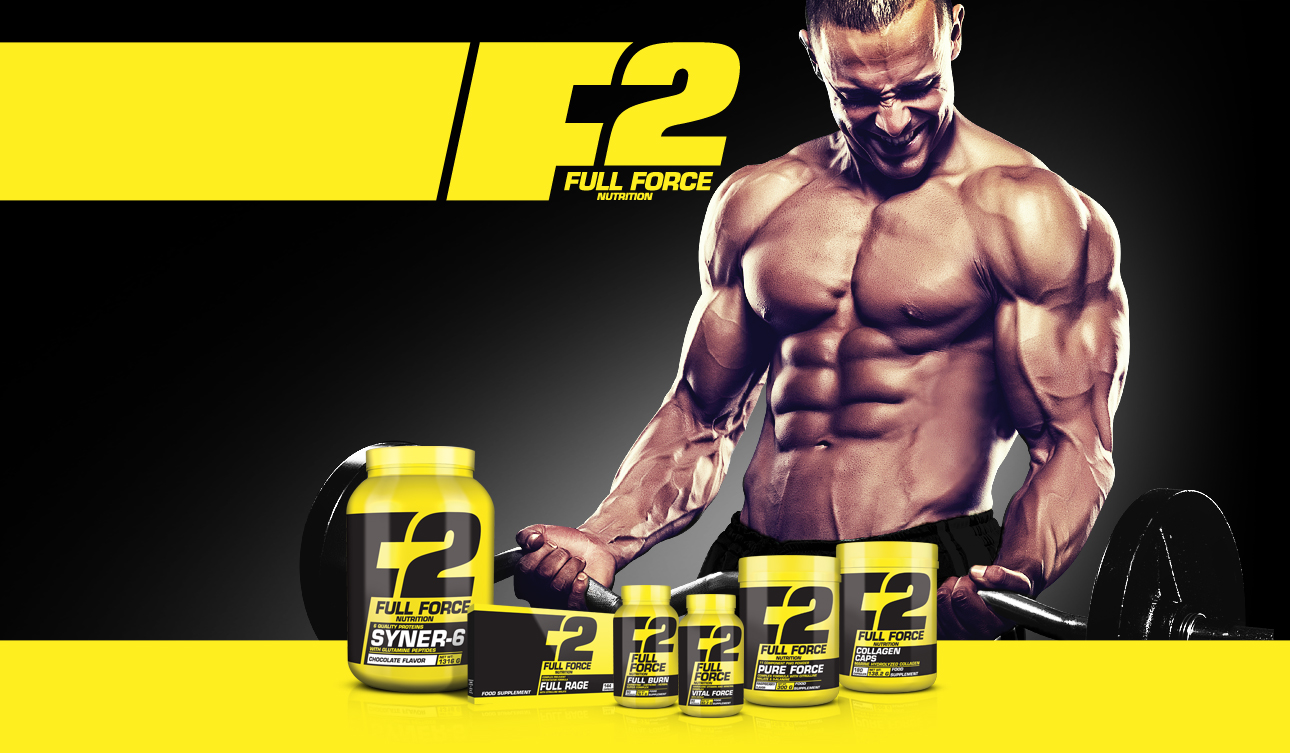 VITAL FORCE
HARDCORE VITAMIN AND MINERAL COMPLEX WITH EXTRAS
VITAL FORCE provides vitamins, minerals and some other important ingredients having beneficial effects on your life and health. Their doses were determined individually, according the needs of hardcore athletes. Vitamin C and Vitamin B12 contribute to the normal function of the immune and nervous systems, and to the reduction of tiredness and fatigue. Vitamin B1 contributes to the normal function of the heart, Vitamin B2 to the maintenance of normal vision and normal red blood cells. Folic Acid helps with normal amino acid synthesis and has a role in the process of cell division. Biotin contributes to normal psychological function and macronutrient metabolism. Vitamin D contributes to the maintenance of normal muscle and immune system function, and to the normal absorption/utilisation of Calcium and Phosphorus. Zinc contributes to normal fertility, reproduction and to the maintenance of optimal testosterone levels, and also to normal macronutrient metabolism.* Choline contributes to normal homocysteine metabolism, to normal lipid metabolism and to the maintenance of normal liver function*. VITAL FORCE additionally has Rutin, Hesperidin, Inositol and it's fortified with Echinacea extract as well!

*The above statements have been scientifically proven by the European Food Safety Authority (EFSA) and authorized by the European Commission (EC).

Directions: Take 2 capsules a day preferably with meals.

Allergen info: Manufactured in a facility that processes milk, egg, gluten, soy, peanuts, nuts, celery, fish and crustacean ingredients.

Warnings: Keep out of the reach of children! Don't exceed the recommended daily dosage. Use this product in conjunction with food as part of a healthy, balanced diet, not as a substitute for such.
NUTRITION INFORMATION
Serving size:

2 capsules
Servings per Container:

45


Amount Per Serving
NRV%*
Amount Per Serving
NRV%*
Vitamin A
800 mcg RE
100%
Magnesium
75 mg
20%
Vitamin B1
(Thiamine)
4.2 mg
382%
Iron
14 mg
100%
Vitamin B2
(Riboflavin)
4.8 mg
343%
Zinc
10 mg
100%
Vitamin B3
(Niacin)
36 mg NE
225%
Manganese
3.5 mg
175%
Vitamin B5


(Pantothenic Acid)
19 mg
317%
Copper
1.65 mg
165%
Vitamin B6


(Pyridoxine)
2 mg
143%
Iodine
150 mcg
100%
Vitamin B7
(Biotin)
450 mcg
900%
Selenium
50 mcg
91%
Vitamin B9
(Folic Acid)
200 mcg
100%
Molybdenum
150 mcg
300%
Vitamin B12
3 mcg
120%
Echinacea extract
100 mg


Vitamin C
180 mg
225%
Choline
82.5 mg


Vitamin D
5 mcg
100%
Rutin
15 mg


Vitamin E
30 mg
α-TE
250%
Hesperidin
5 mg


Calcium
160 mg
20%
Inositol
5 mg


*NRV%: Nutrient Reference Values.

---