F2 Full Force Nutrition Pure Force 300g
ProteinLab sport supplement supplier / wholesaler malaysia presents!
F2 Full Force Nutrition Pure Force 300g!
Be safe and rest assure you are getting 100% authentic products at the lowest price when you purchase from ProteinLab Malaysia.
You can also like our Facebook for more promotion news at :
Or you can also follow instagram for more nutrition tip :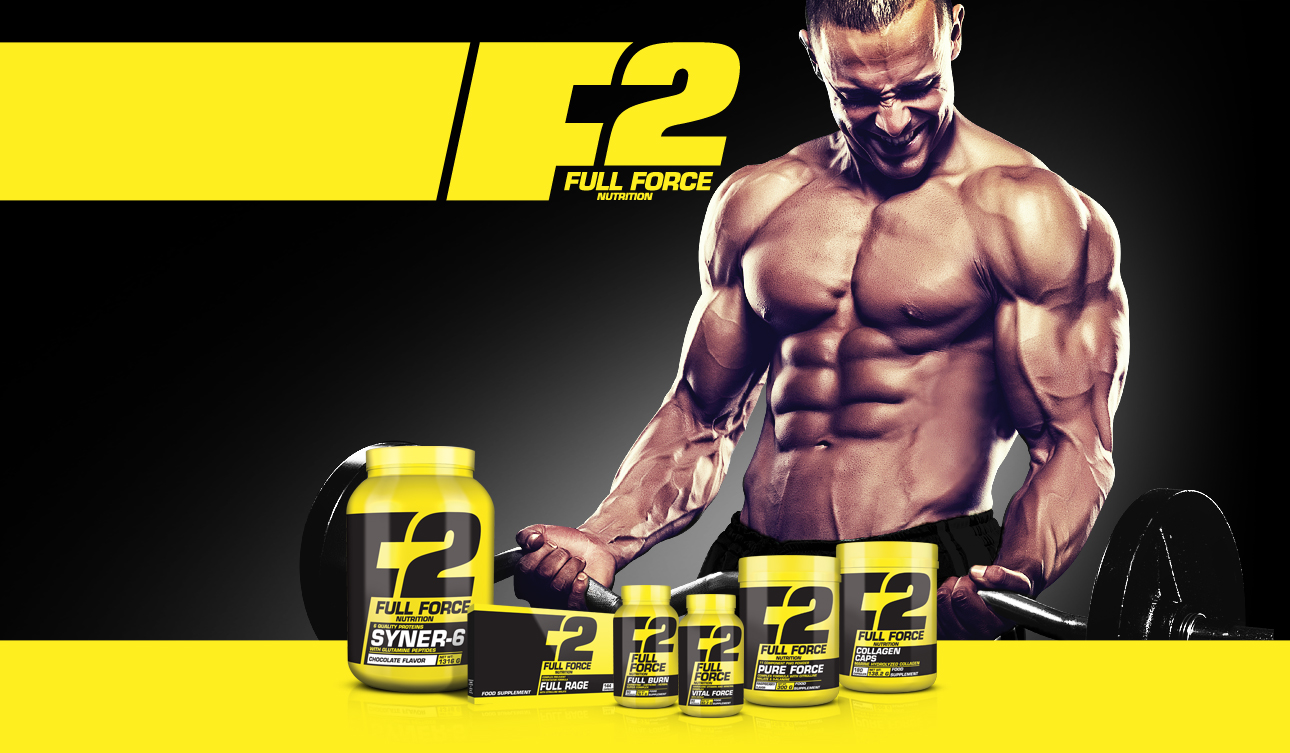 PURE FORCE
11 COMPONENT PWO POWDER COMPLEX FORMULA WITH CITRULLINE MALATE & ß-ALANINE
No more than you need. And no less. This is PURE PORCE, the clean pre-workout powder formula with proven and popular ingredients. They were carefully selected and dosed to support especially intense hardcore training.

The Pure Force Complex consists of indispensable Beta-Alanine, L-Arginine Alpha-Ketoglutarate, L-Citrulline DL-Malate, amino acids L-Tyrosine and Taurine, and Carnitine derivative Acetyl L-Carnitine Hydrochloride.

Besides caffeine, PURE FORCE provides vitamin and mineral components with several beneficial physiological effects*: Magnesium, Niacin and Vitamin B12 contribute to the reduction of tiredness and fatigue, to normal energy-yielding metabolism, to normal functioning of the nervous system and to normal psychological function. Magnesium contributes to electrolyte balance and to normal protein synthesis. Niacin contributes to the maintenance of normal mucous membranes and normal skin. Vitamin B12 contributes to normal red blood cell formation. Vitamin D contributes to the maintenance of normal muscle function. Magnesium and Vitamin D contribute to the maintenance of normal bones and have a role in the process of cell division. Vitamins B12 and D contribute to the normal function of the immune system.

*These statements have been scientifically proven by the European Food Safety Authority (EFSA) and authorized by the European Commission (EC).

Directions: Mix 1 serving (10 g) with 300 ml of cold water daily. Use 30-45 minutes before training, preferably on an empty stomach.

Allergen info: Manufactured in a facility that processes milk, egg, gluten, soy, peanuts, nuts, celery, fish and crustacean ingredients.

Warnings: Contains 90 mg caffeine per serving. Not recommended for children or pregnant women. Beta-Alanine may cause a harmless, temporary tingling sensation on the skin for some individuals. Keep out of the reach of children! Don't exceed the recommended daily dosage! Use this product in conjunction with food as part of a healthy, balanced diet, not as a substitute for such.
NUTRITION INFORMATION

Serving size:10 (¾ scoop)
Servings Per Container:30

Amount per serving

NRV%*

Niacin(Vitamin B3)

16 mg NE

100%

Vitamin B12

2.5 μg

100%

Vitamin D3

5 μg

100%

Magnesium

75 mg

20%

Caffeine

90 mg



"Pure Force" Complex

3950 mg



Beta-Alanine (1000 mg), L-Arginine Alpha-Ketoglutarate (1000 mg), L-Citrulline DL-Malate (1000 mg), Taurine (500 mg), L-Tyrosine (250 mg), Acetyl L-Carnitine HCl (200 mg)

*NRV%: Nutrient Reference Values


---