F2 Full Force Nutrition BCAA Force 350g
ProteinLab sport supplement supplier / wholesaler malaysia presents!
F2 Full Force Nutrition BCAA Force 350g!
Be safe and rest assure you are getting 100% authentic products at the lowest price when you purchase from ProteinLab Malaysia.
You can also like our Facebook for more promotion news at :
Or you can also follow instagram for more nutrition tip :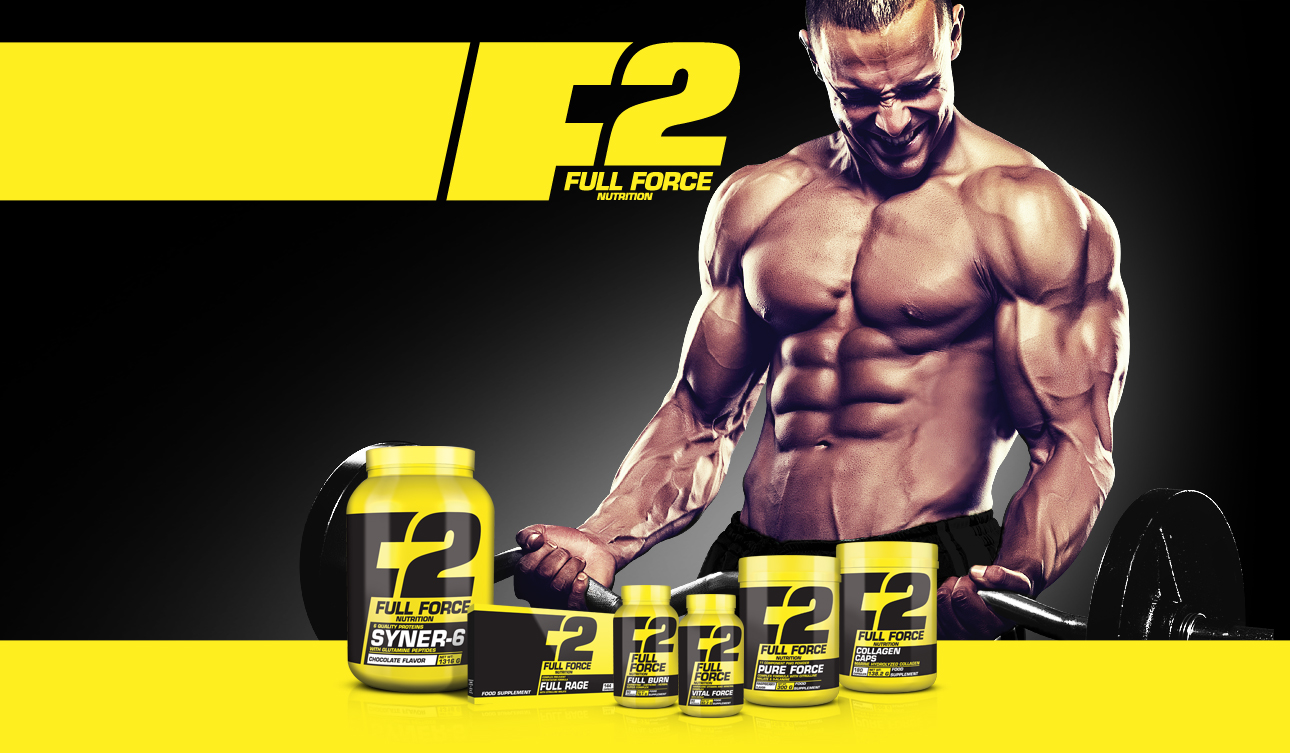 BCAA FORCE
BCAA AMINO MATRIX WITH GLUTAMINE!
The Branched-Chain Amino Acids (BCAA's) are a group of so-called essential amino acids consisting of Leucine, Isoleucine and Valine. The BCAA's are among the 9 essential amino acids for humans, because our bodies can't manufacture them, so their only source is our daily food or food supplementation. On the other hand, they account for 35% of the essential amino acids in muscle proteins. Glutamine is a top ingredient for athletes in popularity, so we included it to boost Glutamine intake levels as well.

BCAA FORCE is a source of Vitamin B6, which contributes to*:
• the regulation of hormonal activity
• normal energy-yielding metabolism
• the reduction of tiredness and fatigue
• normal functioning of the immune system and nervous system
• normal protein and glycogen metabolism
• normal red blood cell formation

*These statements have been scientifically proven by the European Food Safety Authority (EFSA) and authorized by the European Commission (EC).

Directions: Mix 1 serving (10 g) in 300 ml water daily. Allow the drink to sit for a while to increase the dissolution of ingredients. Consume around, and/or during your workouts or meals.

Allergen info: Manufactured in a facility that processes milk, egg, gluten, soy, peanuts, nuts, celery, fish and crustacean ingredients.

Warnings: Keep out of the reach of children! Don't exceed the recommended daily dosage! Use this product in conjunction with food as part of a healthy, balanced diet, not as a substitute for such.
NUTRITION INFORMATION

Serving size: 10 g (¾ scoop)
Servings Per Container: 35



Amount per serving

NRV%*

Vitamin B6

1.4 mg

100%

L-Leucine

3000 mg



L-Isoleucine

1500 mg



L-Valine

1500 mg



L-Glutamine

1000 mg



*NRV%: nutrient reference values


---