Everbuild L-CARNITINE Tartrate 1000 (100% pure pharmaceutical grade)
𝐏𝐫𝐨𝐭𝐞𝐢𝐧𝐋𝐚𝐛 𝐬𝐩𝐨𝐫𝐭𝐬 𝐬𝐮𝐩𝐩𝐥𝐞𝐦𝐞𝐧𝐭 𝐬𝐮𝐩𝐩𝐥𝐢𝐞𝐫/𝐰𝐡𝐨𝐥𝐞𝐬𝐚𝐥𝐞𝐫 𝐌𝐚𝐥𝐚𝐲𝐬𝐢𝐚 𝐩𝐫𝐞𝐬𝐞𝐧𝐭𝐬!
𝐋-𝐂𝐀𝐑𝐍𝐈𝐓𝐈𝐍𝐄 𝐓𝐚𝐫𝐭𝐫𝐚𝐭𝐞 𝟏𝟎𝟎𝟎 (𝟏𝟎𝟎% 𝐩𝐮𝐫𝐞 𝐩𝐡𝐚𝐫𝐦𝐚𝐜𝐞𝐮𝐭𝐢𝐜𝐚𝐥 𝐠𝐫𝐚𝐝𝐞)
Be safe and rest assured you are getting 100% authentic products at the lowest price when you purchase from ProteinLab Malaysia.
You can also like our Facebook for more promotion news at :
Or you can also follow Instagram for more nutrition tips:
Everbuild L-Carnitine Tartrate 1000 is a pure form of L-carnitine tartrate that aids in the transfer of fats into muscle cells for energy production.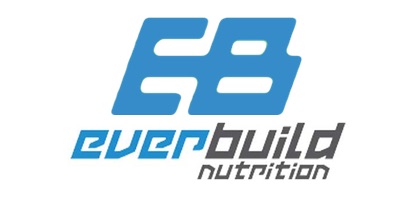 The Benefits:
💪🏻 To encourages body fat burning
💪🏻 Helps the metabolism
💪🏻 Transports the fat in the muscle cells where they are used for energy
💪🏻 Pulls the water in the muscles and gives a toned look
💪🏻 Increases durability
💪🏻 Provides all the tissues with oxygen
💪🏻 100% pure product

Besides there, it also enhances its ability to pass across the blood-brain barrier and enter the brain, where it acts as a powerful antioxidant. You do not need on a diet and are able to eat carbs without getting fat. It also helps you in fatigue resistance. Also, you can decrease your muscle soreness, increase your muscles growth for your post-workout. Furthermore, you are also able to improve your recovery after post-workout and better blood circulation too.
Like everyone else, you've undoubtedly heard about L-carnitine by now. It's a well-known amino acid that plays a role in a variety of bodily functions. It is well-known for its body fat-burning properties as a supplement. This is due to the L-carnitine in Everbuild L-Carnitine Tartrate 1000's principal purpose, which is to transport fatty acids to the mitochondria within muscle cells. They are then employed as a source of energy. What's unusual about this situation is that even the reaction's trash gets discarded. This is why Everbuild L-Carnitine Tartrate 1000 is such a popular and useful supplement.
Everbuild L-Carnitine Tartrate 1000 contains L-carnitine tartrate, which is one of the most popular forms because of its rapid assimilation. It is absorbed far more quickly by the body, allowing it to begin actively almost instantly. If you're doing an anaerobic workout, Everbuild L-Carnitine Tartrate 1000 will help you be more durable and reduce muscle strain.

The Everbuild series' goods are all pharmaceutical-grade purity and quality! Order the purest items on the market and reap the benefits of their one-of-a-kind features!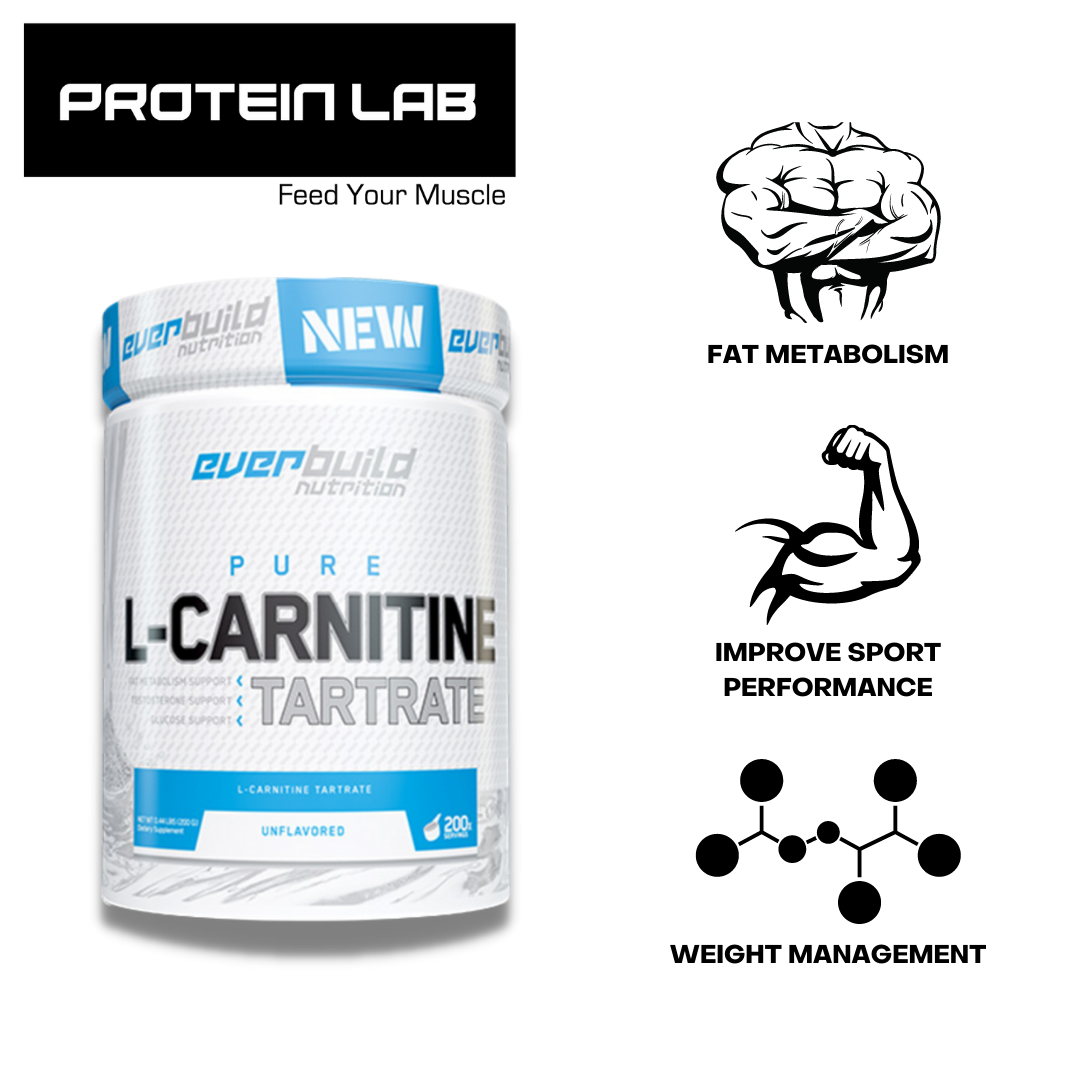 Despite the fact that carnitine's many benefits are receiving a lot of media attention, most individuals are still unaware of how it will help their health or how much carnitine their bodies require. Read on if you're one of those people, or if you're a seasoned carnitine user looking for new information. This section will get you started on your journey to learn everything there is to know about this fantastic supplement.

Carnitine is a natural molecule found in all living cells. It is a metabolite or a product of metabolism. It is not considered an essential nutrient and cannot be categorized as a vitamin because it is produced by the body. Carnitine isn't an amino acid either, despite the fact that it's mentioned as such in several magazine articles and advertising materials. Carnitine is classed as a quaternary amine according to chemists. However, all you need to know is that carnitine is a metabolite, which means it is a molecule created by your body.

Certain metabolites, such as carnitine, have been found to have positive impacts on the human body when consumed in the form of food or supplements. Because it is a vital growth factor (needed for growth) in babies, some healthcare practitioners classify carnitine as vitamin-like. Carnitine is a health-promoting chemical that comes into the semi-essential category for adult humans, which means that it plays a vital part in optimum health and longevity but is not absolutely necessary to supplement with this substance for survival.

However, new medical research has discovered that carnitine may be vital for the elderly as well as persons with metabolic carnitine deficit, a condition in which the body does not manufacture enough carnitine to meet metabolic demands.

For this product is used the highest quality patented L-Carnitine - Carnipure®
One dose: 3grams
Servings per container: 200
Suggested use: 1 dose 20-30 mins prior to work out. On non-training days take 1 dose daily 1 hour prior to eating.

Recommendations:
Do not exceed the daily recommended use!
Do not use it as a substitute for a balanced diet!
Store in a cool, dry place, under 25˚C away from direct sunlight!
Exp date: 07/2024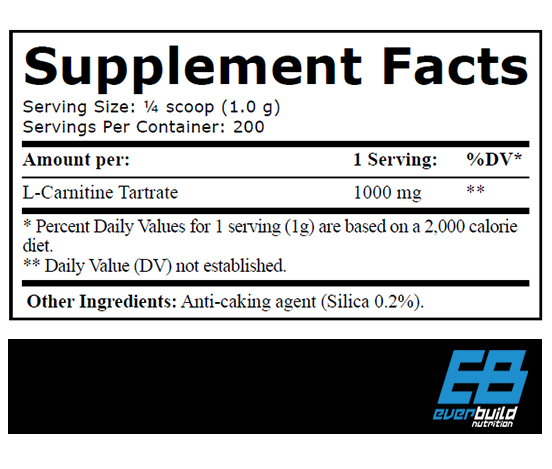 ---