Universal Animal Pak (44 Scoops)
ProteinLab sport supplement supplier / wholesaler malaysia presents!
Universal Animal Pak (44 Scoops)!!
Be safe and rest assure you are getting 100% authentic products at the lowest price when you purchase from ProteinLab Malaysia.
You can also like our facebook for more promotion news at :
Or you can also follow instagram for more nutrition tip :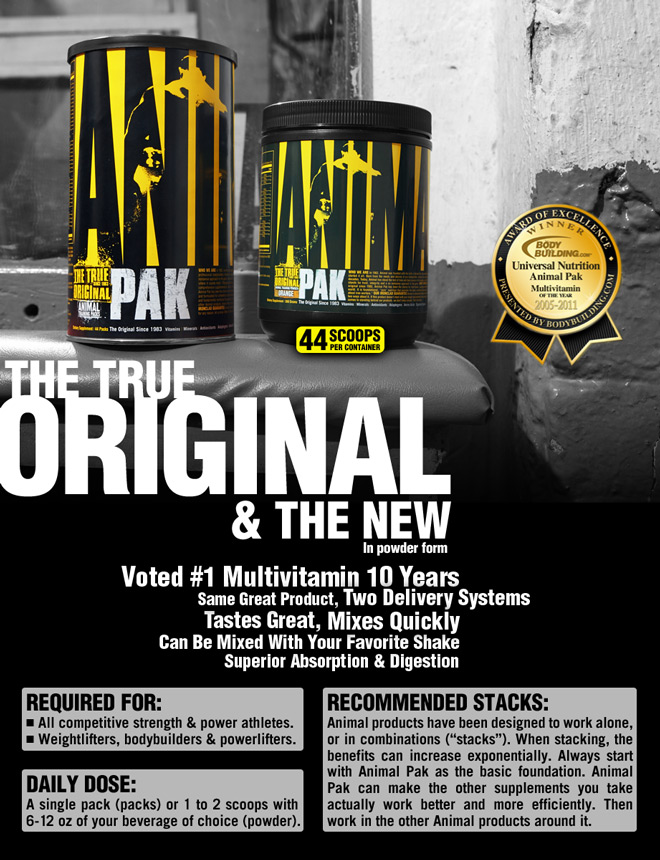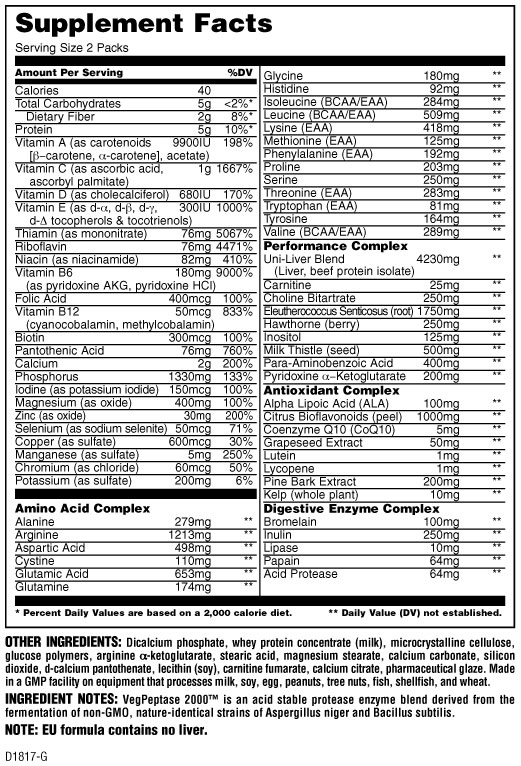 WHAT IS ANIMAL PAK?
Since the last 37 years and counting, the True Original has been providing the right amount of nutrition and multivitamin to a large number of bodybuilders and athletes. The product is voted the multivitamin of the year from the year 2005 to 2010 in Bodybuilding's Supplement Award.
Before we take a closer look at the Animal Pak supplements, let us understand the core value of nutrition and vitamin needs of the body.
In case you're preparing or abstaining from food hard for a challenge, the main thing that happens when you don't take the Animal Pak is that dietary holes start to frame. But the question is why you should care? This is because that such nutritional gap tends to grow in the near future and create further deficiencies in the body. Over a period, this gap will stop the core bodily functions, and your body will stop functioning up to the optimum level. This is also true that even if one of the main dietary supplements is missing from your body, you start feeling weak. These nutritional supplements are important to take care of the core bodily functions. The missing nutrient would stop the muscle build and curb the important metabolic processes. At the point when this happens, you quit developing.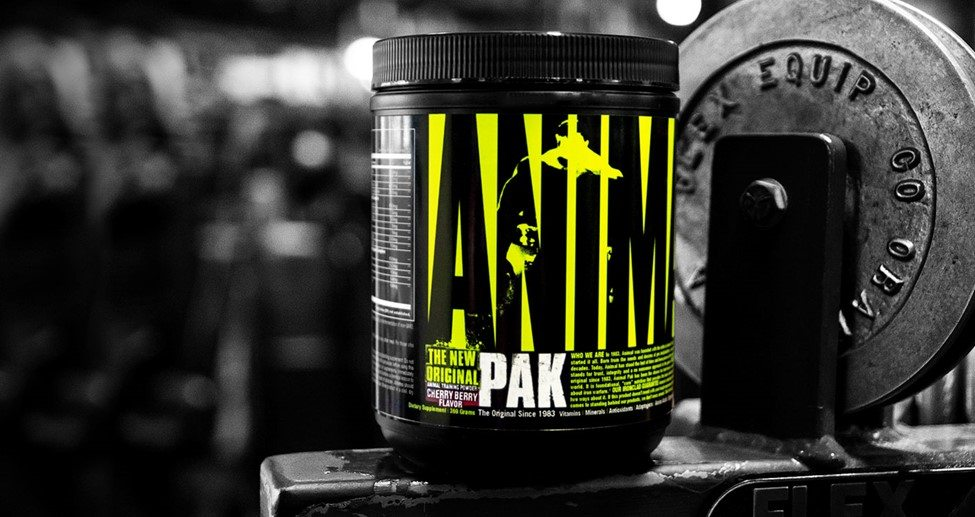 HOW IS ANIMAL PAK HELPFUL IN FILLING THE NUTRITIONAL GAPS?
Animal Pak nutritional and multivitamin supplements help in providing the right amount of nutrition in your daily diet. This, in turn, lets the enzymes in the body to activate the bodybuilding supplements. In simple term, Animal Pak is your insurance to get the right balance of multivitamin and nutrition in your diet, thereby helping your body develop core muscles. The Animal Pak nutrition also makes sure to maintain the internal environment of the body that breaks down the fats. This is the core muscle growth that lets you achieve optimum performance.
It offers you both muscle build as well as core strength. Every pack of Animal Pak comes with the store of 60 core ingredients that are best to deliver the right amount of nutrition and multivitamin needed for the growth of your body.
As there are a number of vitamins and nutritional supplements in the market, you should always go with the one that suits your needs and preferences. So many bodybuilding supplements have come and gone, but the right line of defense is the one that has stood the test of time.
WHEN SHOULD ANIMAL PAK BE USED?
As per the official website of Animal Pak, you are supposed to take this nutritional supplement once daily. In case you are getting intensely trained for any bodybuilding competitions or the likes, two doses daily should be sufficient.
Those who are on an intense and rigorous training regime benefit from Animal Pak supplements. Other than this, power and strength athletes also can gain a lot of benefit from Animal Pak supplements.
WHAT IS THE MINERAL AND VITAMIN CONTENT IN ANIMAL PAK
Animal Pak is specifically and meticulously formulated to offer large doses of minerals and vitamins. It provides 900 times the suggested daily consumption of vitamin B-6, around 200 times RDA for vitamin C and 500 times RDA for thiamin. Also, Animal Pak provides 100 times the RDA for vitamin E, and all these vitamins and minerals together work to give your body the right level of nutritional needs.
The Animal Pak nutrition and multivitamin supplement is a definitive multivitamin supplement program for protection and sustenance for a sound body and general body wellbeing. Competitors who prepare in aggressive power and quality weightlifting can utilize Animal Pak, the best product.
ANIMAL PAK BENEFIT
Research has demonstrated that quality competitors, for example, powerlifters and bodybuilders, because of the force and recurrence of their preparation programs, have higher nutritious prerequisites than general competitors. Studies have demonstrated that these exceptional needs are incredibly expanded for bodybuilders who frequently contend and need to consume lesser calories. When these bodybuilders are between a strict calorie-confined diet such as rice and chicken, the potential for the nutritional and multivitamin insufficiencies drastically increase.
But more importantly, it is seen that bodybuilders and professional athletes who consume supplements on a regular basis were also facing some insufficient levels of nutrition. In that case, a basic multivitamin or nutritional supplement would not suffice. The professional champions, athletes, and bodybuilders know that an unrivaled multivitamin is the main line of protection.
Additional disturbing is the way that title gauge muscle heads, notwithstanding while supplementing with a customary multivitamin, were all the while encountering huge healthful lacks. A fundamental multivitamin supplement won't be sufficient. Focused weightlifters realize that an unrivaled multivitamin is the main line of protection. This reality is affirmed by ponders which has uncovered that 100% of Olympic weightlifters and more than 90% of aggressive bodybuilders, both male and female, utilize a vitamin/mineral supplement such as Animal Pak.
Directions For Animal Pak:
Powder: Take 1 to 2 scoops with 6 – 12 oz of your beverage of choice with breakfast or any other meal. For those who compete or are training with higher intensity, two scoops is suggested.
---