AFYAA Hayyiba (Habbatus Sauda / Black Seed Oil) 15 Packs
ProteinLab sports supplement supplier/wholesaler Malaysia presents!
AFYAA Hayyiba (Habbatus Sauda / Black Cumin / Black Seed Oil / Nigella Sativa) 15packets

Be safe and rest assured you are getting 100% authentic products at the lowest price when you purchase from ProteinLab Malaysia.
You can also like our Facebook for more promotion news at :
Or you can also follow our Instagram for more nutrition tips:
When Proteinlab Malaysia brings in a new brand we always know the products will be reputable and have all the scientific data and research backing them. For more complete info about this Afyaa Hayyiba, you can learn more at this link here:
What's more, if Proteinlab Malaysia decided to bring in a Local Brand!
We are proud to say that AFYAA Hayyiba is the first local brand we have ever collaborated with after having several rounds of meetings and discussions with the Afyaa team. Afyaa team is committed to providing traditional herbal and spices premium ingredients that are tested by time and modern-day science-backed research which can be view more in this link.

AFYAA Hayyiba is not only an extremely amazing supplement to maintain optimal health and peak physique performance. You can also expect results such as:
Reduce Inflammation
More constant stable every all around the day
Less joint and nerve issue
Greatly improvement in upper tract respiration infection
Harder to experience overtraining
Assist in fat loss and weight management
Prevent blood glucose spike (Regulate insulin)
Better brain performance
Reduce ache and pain
Better cardiovascular performance and stamina
Stable blood pressure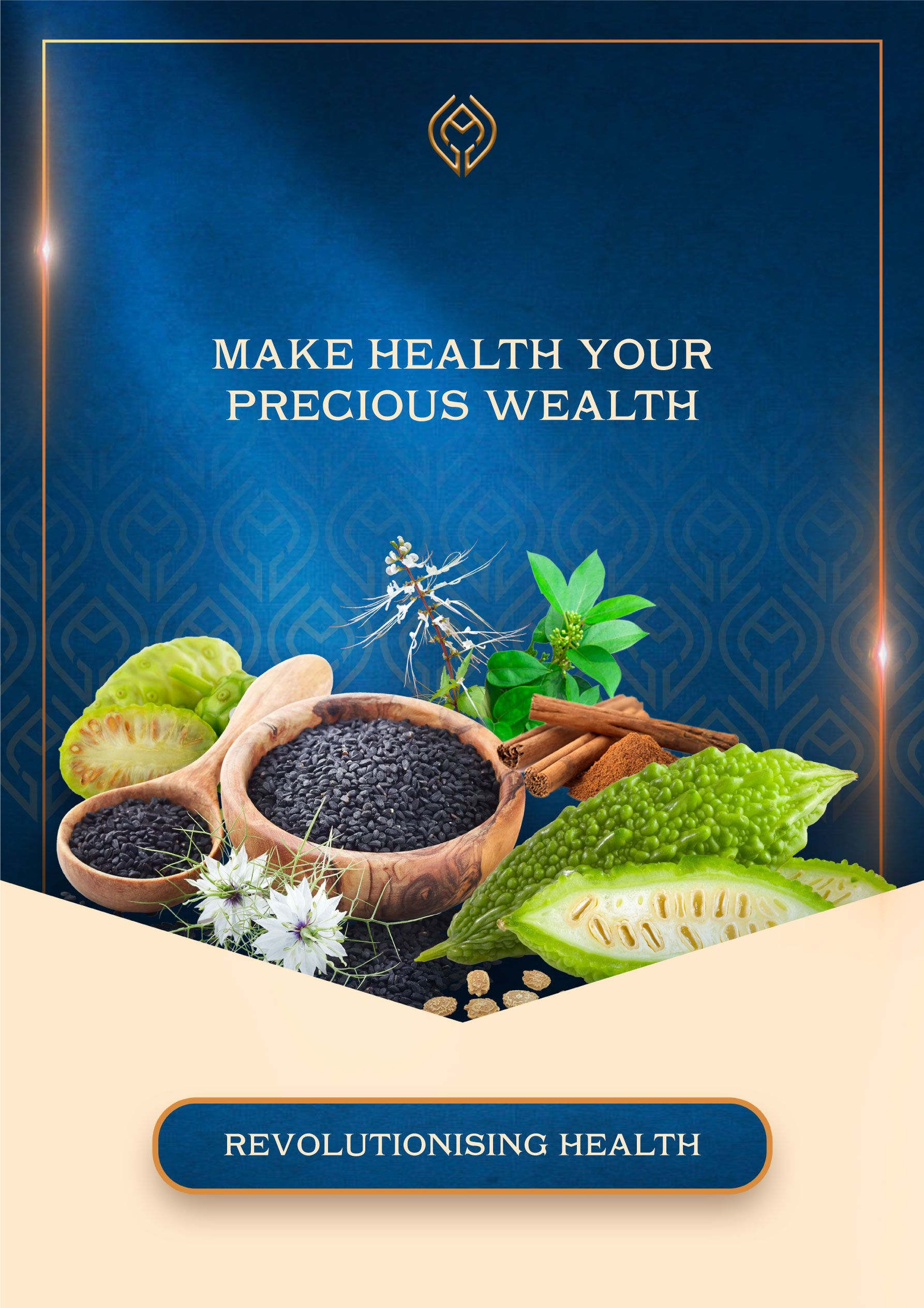 So How Afyaa Hayyiba work?
Basically, it works by using 2 main ingredients (Habbatus Sauda and Bitter melon Extract) and synergize them with 6 amazing supporting ingredients (Cinnamon Extract, Cat's Whisker's Extract, Noni Extract, Gymnema Sylvestre Extract, Vitamin B-complex and Chromium)
Habbatus Sauda
The Habbatus sauda or the black cumin seed is known for its anti-inflammatory properties and is high in antioxidants and phytonutrients, whereas further research has shown Habbatus Sauda is an incredibly promising herb for the brain, antibacterial properties, and it can even improve your skin health.
Bitter gourd/Bitter melon Extract
The versatile and delicious bitter gourd extract is rich in important nutrients such as Vitamin A, Vitamin C, and Folate, as well as smaller amounts of potassium, zinc, and iron. It is also rich in antioxidant compounds that can help protect your cells against damage, cancer, and diabetes. And the best part – it can help you with your weight loss and protects your heart health by decreasing your cholesterol levels.
Cat's Whisker's Extract
The Cat Whisker's Extract, also known as Java Tea extract, comes from a herbaceous perennial plant that is native to China, the Indian Subcontinent, South East Asia, and Tropical Queensland. The Cat Whisker's Extract can help prevent high blood pressure, heart disease, diabetes, gout, and kidney-related problems. Whereas, it helps cure common cold and respiratory problems, aiding weight loss, and offering anti-bacterial/anti-fungal properties.
Cinnamon Extract
As a favorite household spice originating from the inner bark of a small evergreen tree and has been used around the world for centuries, the Cinnamon Extract is available in liquid or powdered form with anti-viral, anti-bacterial, anti-fungal, and anti-inflammatory effects. Whereas it is known to cut the risk of heart disease and Type 2 diabetes, relieve indigestion, reduce blood pressure, and a sure cure for ADHD (Attention Deficit Hyperactivity Disorder). It is important to know that Cinnamon is one of the richest antioxidants herbs available.
Noni Extract
This shrub-native fruit from Southern to South-East Asia and the Pacific islands is not only great for your skin but also great for your general health. Rich in antioxidants, it helps reduce the risk of gout and arthritis, supporting weight loss, supporting your endurance during a workout, whereas improving your immune and cardiovascular (heart) health.
Gymnema Sylvestre Extract
From the tropical forests of India, Africa, and Australia, Gymnema Sylvestre is a woody climbing shrub. Its leaves have been used in the ancient Indian medicinal practice Ayurveda for thousands of years. It has been a traditional remedy for various ailments, including diabetes, malaria, and snakebites, as well as in rare cases, heart disease. It can help you decrease and reduce your cravings, reduce inflammation (with its Tannin and Saponin Content), lower blood sugar levels, and improve your cholesterol and triglyceride. The best thing about this extract is that it can also aid weight loss and reduce the risk of heart disease.
Vitamin B-complex
B vitamins are a group of nutrients that play many important roles in your body. In these circumstances, supplementing B-complex vitamins may be necessary. It is tied to lowering the risk of stroke, heart disease, anemia, and Beriberi as well as an immune system and energy booster. Whereas, Vitamin B-complex also contains Folate, crucial for folic acid for pregnant women to prevent birth defects in babies and promote their healthy growth after birth.
Chromium
As a trace element commonly found in several foods, we very often find it now in supplement forms too because of the health benefits studies have shown it may present. Though the human body needs it in only very small quantities, it plays an important part in breaking down fats and carbohydrates in the body, in turn providing energy to muscles and the brain. It can improve insulin sensitivity and cholesterol levels, whereas reducing cravings for sugar and snacks, which is a good cure for binge-eating disorder/emotional eating and effective for weight loss.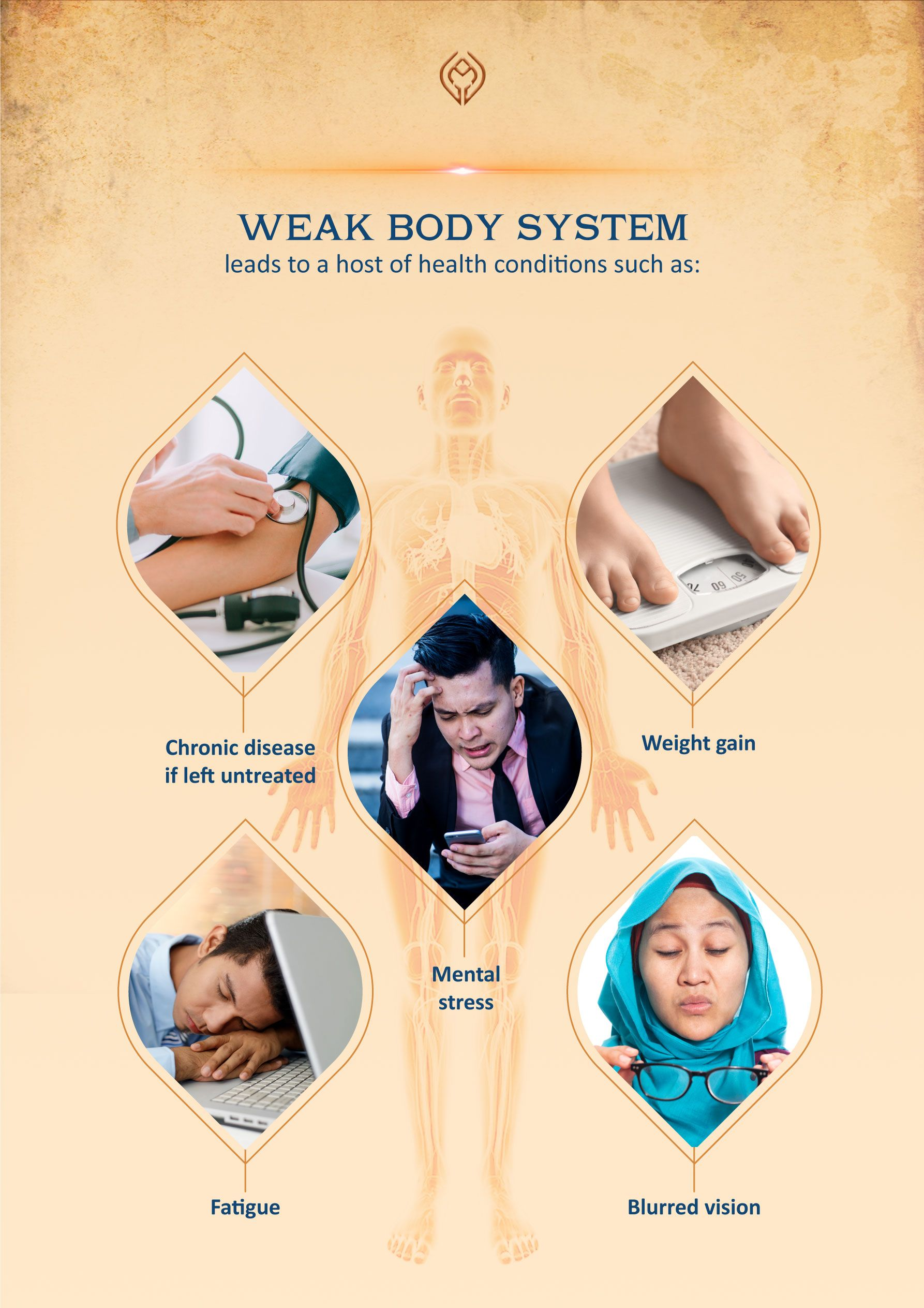 Afyaa Hayyiba is also highly effective to assist people to recover from problems such as:
- Nerve Pain
- Joint Pain
- Unable to obtain a healthy weight
- Numb hand and Feet
-Knee pain
- Gastric
- Indigestion
- Sinus
- Chronic cough
- Insulin Spike (Food Craving)
- High Blood Sugar
- High Blood Pressure
- High cholesterol
- Breathing difficulty
- Tiredness and Lacking of energy
- Constant Headache
- Bubbly Urine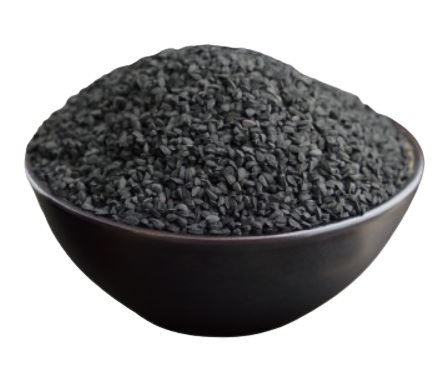 ☘ HABBATUS SAUDA - Black Cumin
Weight loss
Extremely high in Antioxidant
Black seed oil (Habbatus Sauda) is high in antioxidants which are called thymoquinone. Thymoquinone has potent antioxidant and anti-inflammatory effects.
Benefits for the skin: Eczema, Acne and Psoriasis.
Cancer Prevention.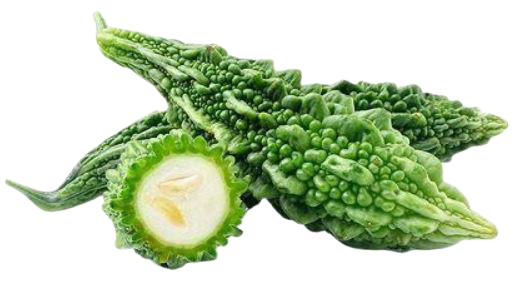 ☘ EKSTRAK BIJI PERIA – Bitter Gourd Extracts
Highly nutritious.
Great for people with diabetics.
Aids digestion.
Boosts weight loss.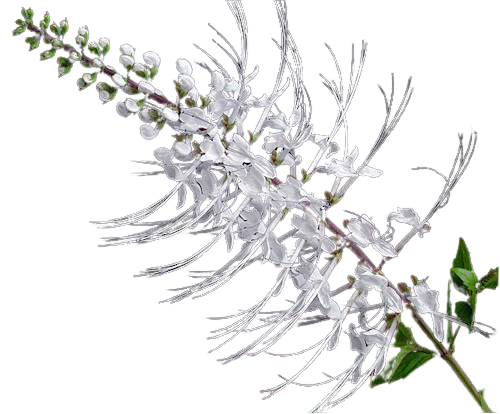 ☘ EKSTRAK MISAI KUCING - Cat's Whiskers Extracts
Prevents Hypertension.
Helpful in Kidney-related Problems.
Helps Respiratory Problems.
Prevents Diabetes.
Helpful in Weight Loss.
Possesses Anti-Fungal Property.
Prevents Gout.
Offers Anti-Bacterial Properties.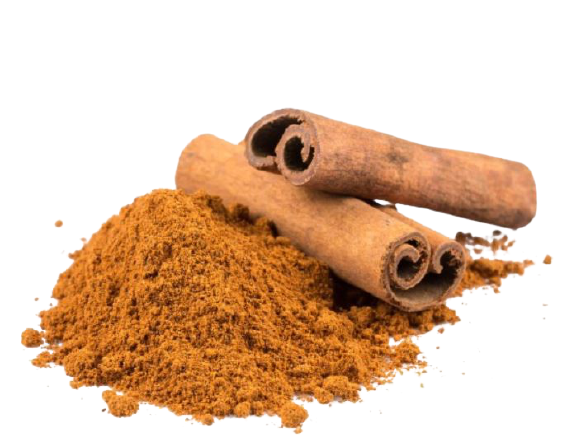 ☘ EKSTRAK KAYU MANIS – Cinnamon Extracts
Powerhouse of antioxidants
Cinnamon has been tested as the highest (Number 1 ranking) antioxidant herb.
Fight inflammation.
Remedy for Toothache.
Prevent Type2 Diabetes.
Cure for neurodegenerative disease.
Treat virus infection.
Able to help: Attention deficit disorder (ADD).
Weight Management.
Natural Remedy for Food Poisoning.
Infertility Treatment.
Youthful skin.
☘ EKSTRAK MENGKUDU – Noni ExtractsTreats ArthritisReduces The Risk of GoutImproves Immune HealthImproves Heart HealthSupports Weight Loss
Noni juice may also support weight loss. Research notes that in animal models, noni juice consumption had a few different effects that may help with weight loss, including:
Increasing ghrelin levels, which help keep the body feeling full
Preventing weight gain
Decreasing visceral fat
Decreasing body weight
Decreasing blood fats
Improving markers of metabolic health, such as blood sugar and insulin tolerance
Reduced body fat
Less Muscle Loss
Reduced Waist Circumference
May Improve Endurance During Exercise
Contains Powerful Antioxidants
☘ EKSTRAK GYMNEMA SYLVESTRE - Gymnema Sylvestre ExtractsReduces Sugar Cravings by Making Sweet Foods Taste Less Appealing
Helps Lower Blood Sugar Levels
May Contribute to Favorable Insulin Levels by Increasing Insulin ProductionImproves Cholesterol and Triglyceride Levels, Reducing Heart Disease Risk
May Aid Weight Loss
Helps Reduce Inflammation Due to Its Tannin and Saponin Content

What are the Vitamin B complex and their function?
Some of the benefits we can readily feel from Vitamin B complex usage would be:
Converts Food Into Energy
Supports Brain Health
Produces Red Blood Cells
Promotes Nervous System Health
Supports Hormone Production
Might Reduce Stress


☘ KEROMIUM – Chromium
What are chromium and their function?
So why do you need chromium?
- With chromium, your body can regulate glucose tolerance. This will actually lead to better control of blood sugar in people with type 2 diabetes.
- Moreover, deficiency in chromium less efficient control of cholesterol, leading to an increased chance of atherosclerosis and heart disease
Therefore, to conclude this, it is a very important mineral for your body to regulate and control blood sugar and cholesterol to an optimum level.
So to conclude all this, our Team Proteinlab Malaysia founder Kevinn.Khoo mentioned he is using this to maintain his physique, health and to keep his inflammation level low.
Especially since he is doing high-impact sport, Afyaa Hayyiba allows him to reduce his joint pain tremendously.
This is also applicable for his back pain which he has long suffered from his slip disk injury.
---