Universal Animal Flex Powder 339G
ProteinLab sports nutrition supplements supplier/wholesaler Malaysia presents!
ANIMAL FLEX POWDER 339G!
Be safe and rest assured you are getting 100% authentic products at the lowest price when you purchase from ProteinLab Malaysia.
You can also like our Facebook for more promotion news at :
Or you can also follow Instagram for more nutrition tips:
Animal Flex Powder is the great-tasting all-in-one Complete Joint Supplement that works not only to repair and restore joints but also to protect your ligaments. Strong enough for serious strength athletes, Animal Flex Powder includes Turmeric Root Curcumin, Glucosamine Chondroitin, MSM, Collagen, Hyaluronic Acid.
Animal Flex, like other Animal supplements, is complete and comprehensive. Each pack of Animal Flex consists of several key protective complexes:
(1) a potent joint construction complex to help repair connective tissue
(2) a lubrication compound to help cushion the joints from lifting
(3) a support complex to help promote rehabilitation and reduce soreness
(4) an essential vitamin/mineral blend to underscore optimal joint health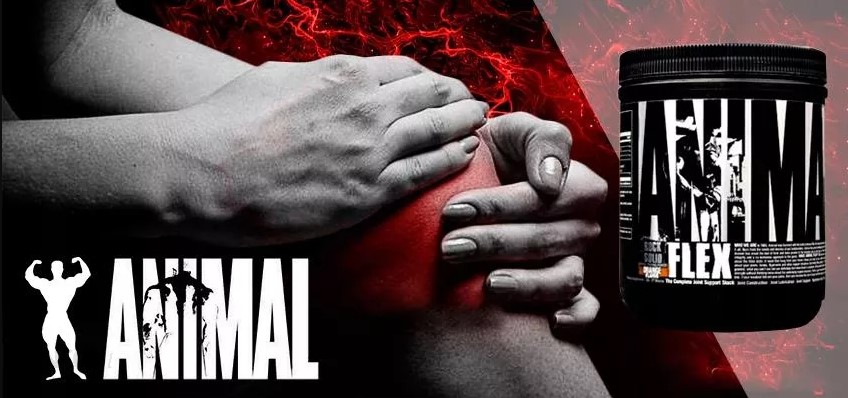 Animal Flex Powder as the best-selling joint nutrition is coming in the new powder form. It links the strong building joint complex which offers basic "ingredients" to the joints such as two forms of glucosamine, MSM, and chondroitin. These substances are intended for natural protection and recovery of joints, strengthening underlying cartilage and bonding tissues.
From the aspect of joint protection, Animal Flex contains also hyaluronic acid (HA) which ensures the joints are working smoothly and painlessly. The root ginger extract, Curcuma root, and boswellic acid have strong anti-inflammatory effects. The combination of vitamins and minerals which are in this product provides all the basic micronutrients to the joints and ligaments which are needed for their health.

Animal Flex also incorporates a specialized vitamin and mineral blend. This blend is added to provide maximum nutritional support. This key vitamin mix provides you with the basic essential micro-nutrients needed for joint health. Nutrients such as Vitamins C, E, zinc, selenium, and manganese are needed to support healthy joints. These nutrients provide the backbone for proper joint health.
Animal Flex Powder and its benefits:
the bestselling and highly effective joint nutrition in powder form
strengthens joints, cartilage, and bonding tissues
creates natural joint and tissue protection
ensures smooth and painless work
anti-inflammatory effects
contains minerals and vitamins beneficial for joints, tendons and tissue=
Directions of Use
Mix one dose (1 measuring cup = 12,72 g) in 300 ml of water and use it with food once a day.
ANIMAL FLEX IS CURRENTLY AVAILABLE IN THESE FLAVORS:
---