Universal Animal Flex Powder (339G)
Animal Flex Powder is now available in Proteinlab Malaysia and throughout Malaysia!
Animal Flex Powder is a great-tasting all-in-one Complete Joint Supplement that works not only to repair and restore joints but also to protect your ligaments. Strong enough for serious strength athletes, Animal Flex Powder includes Turmeric Root Curcumin, Glucosamine Chondroitin, MSM, Collagen, and Hyaluronic Acid all of which itself is a super joint powerhouse in themselves.

Animal Flex, like other Animal supplements, is complete and comprehensive. Each pack of Animal Flex consists of several key protective complexes:
(1) Potent joint construction complex to help repair connective tissue
(2) Lubrication compound to help cushion the joints from lifting
(3) Support complex to help promote rehabilitation and reduce soreness
(4) Essential vitamin/mineral blend to underscore optimal joint health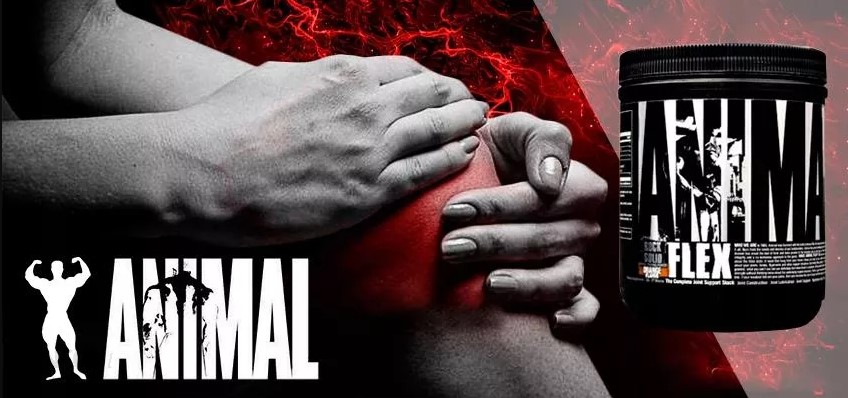 Animal Flex Powder as the best-selling joint nutrition is coming in the new powder form. It links the strong building joint complex which offers basic "ingredients" to the joints such as two forms of glucosamine, MSM, and chondroitin. These substances are intended for natural protection and recovery of joints, strengthening underlying cartilage and bonding tissues. Some ingredients simply require high doses, and glucosamine and MSM are two of them. This works out in the favor of packs or powders because to get this combination alone in efficacious doses, we'd need five large capsules as it is. With "ordinary" supplements, that's about all the capsules a brand would want to use. But for Animal Pak users, we're only getting started:
Glucosamine (as HCl, sulfate 2KCl)
Glucosamine is one of the most important health ingredients on the market, glucosamine is a classic in joint supplements. However, as mentioned above, it requires high dosing (usually 1.5 grams per day), which makes it perfect for Animal Flex, whether it's in the pack or powder form. Glucosamine is a compound that's naturally found in joints and cartilage. It defends against joint breakdown and is used to keep the integrity of our critical soft tissue. It's been researched a lot, with the top forms being glucosamine sulfate and glucosamine hydrochloride. In addition, there are studies showing that glucosamine usage led to a reduction in collagen degradation.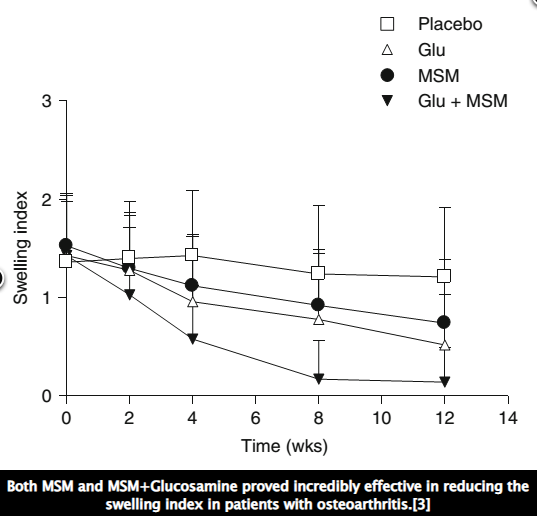 Methylsulfonylmethane (MSM)
Often seen alongside glucosamine, and also often require a relatively large dosage is MSM, short for methylsulfonylmethane. This is an active sulfur donor, and sulfur is a mineral that's a key player in connective tissue maintenance. A randomized controlled trial published in 2004 showed that MSM has a comparative effect to glucosamine in terms of pain and swelling, but the best effects were seen when combining them both together! MSM also performed admirably for knee pain and overall function in a study published in 2011. In addition, MSM has been shown to provide a unique reduction of muscle damage after just ten days of supplementation, functioning as an antioxidant that most athletes don't consider. We generally see a gram as the clinical dose, and we're likely right around that here in Animal Flex Powder one of the best joint supplements available.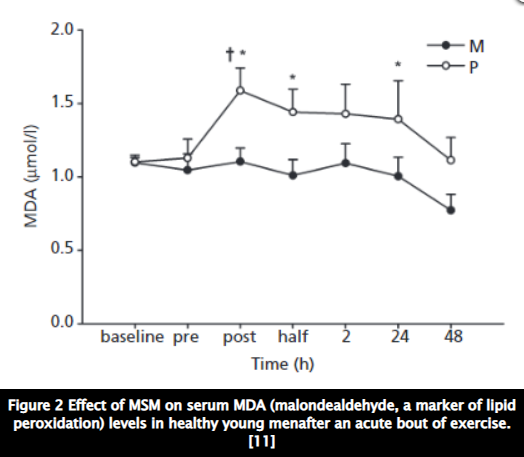 Chondroitin Sulfate (A and C)
Animal Flex Powder contains two types of chondroitin sulfate, which is often paired with glucosamine in research. Chondroitin is a major part of the extracellular matrix found in our ligaments, tendons, cartilage, skin, and bone. It helps with elasticity and resistance in our cartilage, helping the body withstand more pressure and loading at different angles – perfect for Proteinlab Malaysia and Animal athletes!
A review of research on chondroitin found that lower levels are found in people with osteoarthritis, and supplementing it may help improve repair. Additionally, numerous studies have shown it to be an anti-inflammatory, anti-catabolic antioxidant that may even have anabolic properties! Multiple studies have also shown that chondroitin can increase type II collagen production.

To further enhance it, from the aspect of joint protection, Animal Flex contains also hyaluronic acid (HA) which ensures the joints are working smoothly and painlessly. The root ginger extract, Curcuma root, and boswellic acid have strong anti-inflammatory effects. The combination of vitamins and minerals which are in this product provides all the basic micronutrients to the joints and ligaments which are needed for their health.

Animal Flex also incorporates a specialized vitamin and mineral blend. This blend is added to provide maximum nutritional support. This key vitamin mix provides you with the basic essential micro-nutrients needed for joint health. Nutrients such as Vitamins C, E, zinc, selenium, and manganese are needed to support healthy joints. These nutrients provide the backbone for proper joint health.
Animal Flex Powder and its benefits:
the bestselling and highly effective joint nutrition in powder form
strengthens joints, cartilage, and bonding tissues
creates natural joint and tissue protection
ensures smooth and painless work
anti-inflammatory effects
contains minerals and vitamins beneficial for joints, tendons, and tissue.
Directions of Use
Mix one dose (1 measuring cup = 12,72 g) in 300 ml of water and use it with food once a day.
ProteinLab sports nutrition supplements supplier/wholesaler Malaysia presents!
ANIMAL FLEX POWDER 339G!
Be safe and rest assured you are getting 100% authentic products at the lowest price when you purchase from ProteinLab Malaysia.
You can also like our Facebook for more promotion news at :
Or you can also follow Instagram for more nutrition tips:
---