Special Combo Optimum Nutrition (ON) Platinum HydroWhey 3.5lbs + (ProteinLab Micronized Creatine)
ProteinLab sport supplementsupplier / wholesaler malaysia presents!
Optimum Nutrition (ON) Platinum HydroWhey 3.5lbs
+
(ProteinLab Micronized Creatine)
Be safe and rest assure you are getting 100% authentic products at the lowest price when you purchase from ProteinLab Malaysia.
You can also like our facebook for more promotion news at :
Or you can also follow instagram for more nutrition tip :
Platinum Hydro Whey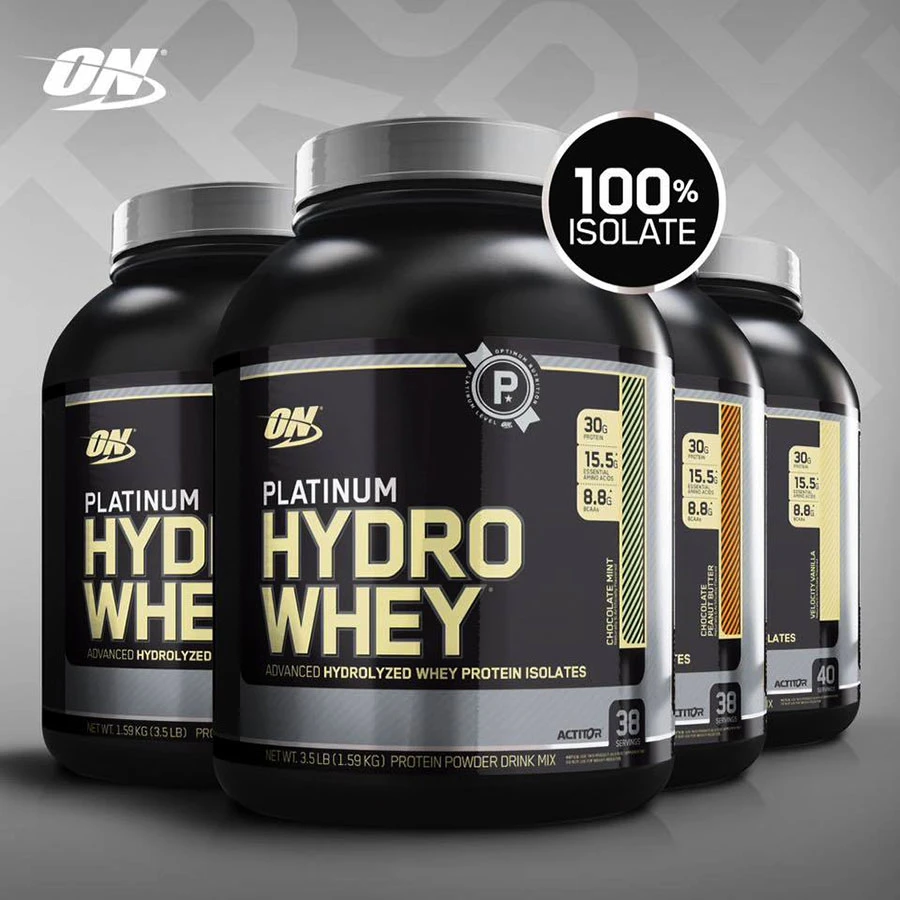 Purified - Excess moisture, fat, cholesterol, lactose, and other materials are removed so that ultra-pure protein remains.
Hydrolyzed - Once the purest whey proteins have been isolated, they are broken down, or hydrolyzed, into smaller pieces for faster delivery.
Enhanced - Finally, PLATINUM HYDROWHEY® is enhanced with digestive enzymes and micronized free-form BCAAs for added effectiveness.
BEYOND THE BASICS
Made with ADVANCED HYDROLYZED WHEY Protein Isolates for FASTER DELIVERY.

30 grams of ULTRA-PURE PROTEIN.

Nearly 9 grams of Leucine, Isoleucine, and Valine (BCAAs) per scoop.

NO LACTOSE or CHOLESTEROL.

Contains DIGESTIVE ENZYMES for enhanced utilization.

INSTANTIZED to mix easily with a spoon.
PURE PERFORMANCE
Platinum Hydrowhey® is protein in its purest expression. It's made only with hydrolyzed whey proteins that have been isolated to remove the excess lactose, cholesterol, carbohydrates, and fat. The result is a product that's ultra-pure, quickly digested, and packed with muscle building and replenishing amino acids.*
FEED YOUR MUSCLES FAST
100% of the proteins in Platinum Hydrowhey® are hydrolyzed to varying degrees. Hydrolyzing is a process through which intact proteins are strategically broken down into smaller fragments, called peptides, for faster delivery and easier utilization by your body. ON's exclusive combination of mild, moderate, and ultra-hydrolyzed proteins provides di-, tri-, and oligo-peptides while retaining select microfractions naturally found in whey. If this is too much technical talk, all that you really need to understand is that Platinum Hydrowhey® is ideal first thing in the morning, before workouts, and immediately after workouts when your hard-working muscles benefit most from a fast-acting protein.*
THE BEST MADE EVEN BETTER
All proteins are made up of amino acids, but not all amino acids are of equal importance. The three branched chain amino acids (BCAAs) are particularly beneficial for athletes because they assist with new muscle synthesis and protect the muscle that you already have against breakdown.* That's why ON enhanced every serving of Platinum Hydrowhey® with added BCAAs for a total of over 8,800 mg per scoop.
PRECIOUS ON THE PALATE TOO
The only way to reap the results of Platinum Hydrowhey® is to drink it. So from the outset, ON benchmarked the taste and mixibility against the best protein powders on the market. Regardless of whether you choose Turbo Chocolate or Velocity Vanilla, Platinum Hydrowhey® tastes as great as it works and dissolves easily in water, milk, or juice.
STACK THE GAINS
Try using complementary nutrients and mixing in other performance supplements to boost the functionality of your Platinum Hydrowhey® shakes.
PLATINUM HYDROWHEY® is INSTANTIZED, so it always mixes upeasily and completely. Simply add 1 scoop of PLATINUMHYDROWHEY® to a blender, shaker cup, or glass filled with 12ounces of cold water, milk, or juice and blend, shake, or stir for20-30 seconds or until powder is dissolved. TIP: Adjust theintensity of your PLATINUM HYDROWHEY® shake by varying theamount of liquid you use to prepare it. For a slightly thickerconsistency with bolder flavor, mix each scoop with 10 ounces ofwater. For a milder tasting less sweet shake, use 14-16 ouncesof liquid per scoop.


STACK YOUR SHAKE: By adding dietary supplements includingcreatine, BCAA, and carbohydrate powders you can makePLATINUM HYDROWHEY® an even more powerful recoveryproduct. TIP: Use faster-acting PLATINUM HYDROWHEY® duringthe day and more slowly digested GOLD STANDARD 100% CASEIN™at night for around-the-clock amino acid coverage.


SUGGESTED USE: Consume approximately 1 gram of protein perpound of body weight per day through a combination of highprotein foods and protein supplements. For best resultsconsume your daily protein allotment over several meals spreadevenly throughout the day.
Other Ingredients: Hydrolyzed Whey Protein Isolate, Micronized Branch Chain Amino Acids (L-Leucine, L-Isoleucine, L-Valine), Cocoa (Processed with Alkali), Natural & Artificial Flavors, Lecithin, Creamer (Sunflower Oil, Maltodextrin, Modified Food Starch, Dipotassium Phosphate, Tricalcium Phosphate, Tocopherols), Salt, Cellulose Gum, Potassium Chloride, Sucralose, vanillin, Acesulfame Potassium, Enzyme Blend (Aminogen, Amylase, Protease, Cellulase, Beta-D-Galactosidase, Lipase) No Lactose, No Cholesterol Storage Instructions: Store in a cool, dry place.

ProteinLab Micronized Creatine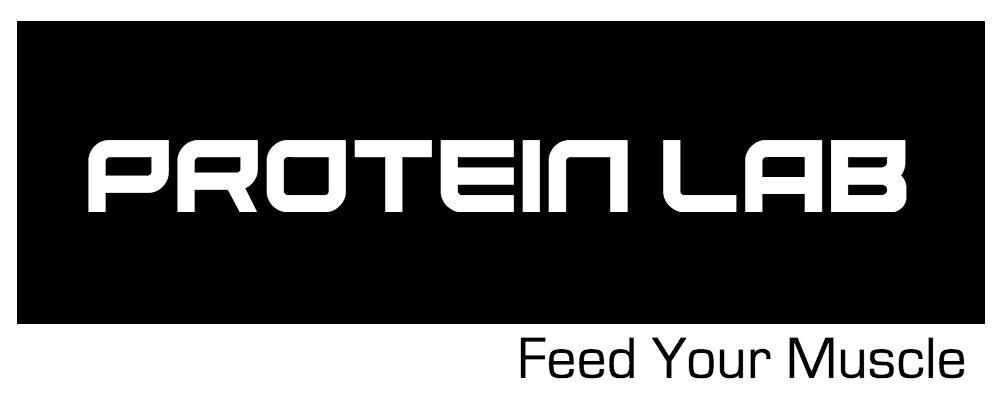 Creatine is a nitrogenous organic acid that occurs in vertebrates. Approximately 95% of the Creatine in the body is located in skeletal muscle cells.
Creatine is a natural supplement used to boost athletic performance
It's not only safe to use but also one of the world's most popular and effective supplements for building muscle and strength
These cells can store more Creatine than what you normally get from your daily diet and is synthesized by the body. By supplementing your diet with Creatine, your muscles will retain more Creatine. Creatine in a 3 g daily dose is scientifically proven to increase performance in successive burst of short-term, high intensity exercise like weight training and interval cardio.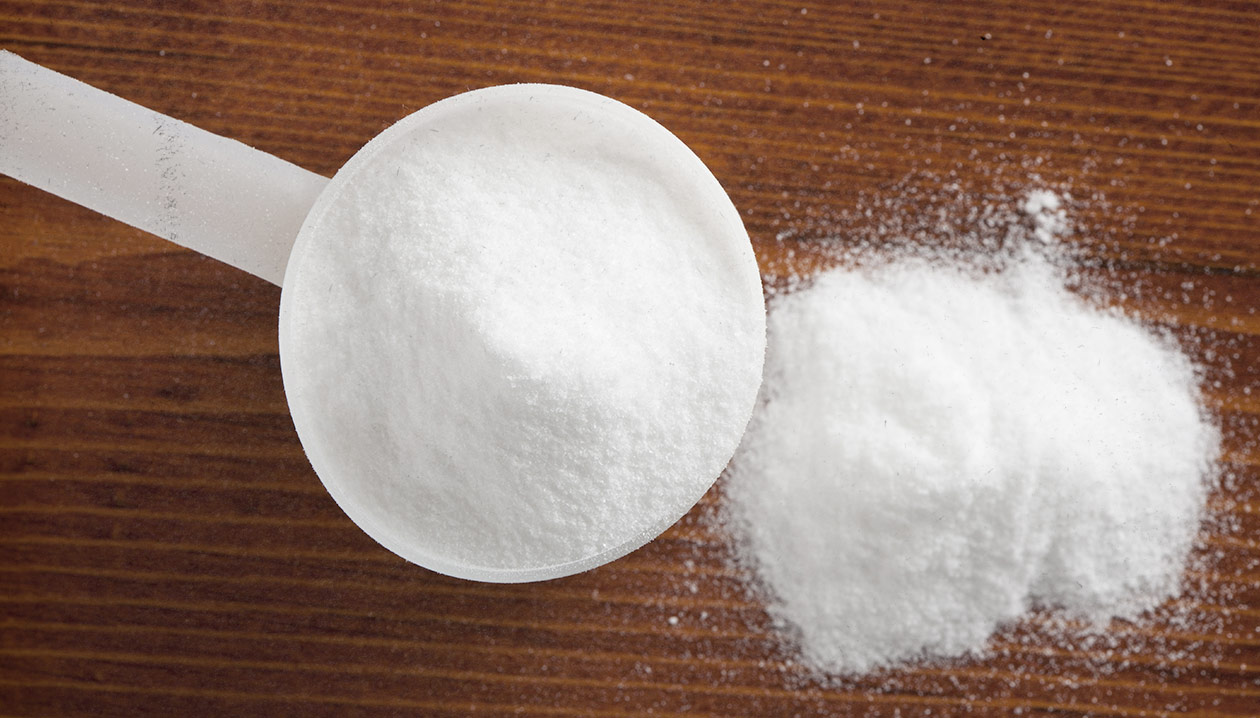 Advantage of micronized creatine
Micronized creatine is milled into a very fine powder. This helps it mix faster and stay dissolved. Other form of creatine powder on the other hand can take several minutes of stirring to dissolve and doesn't tend to stay that way once you stop. This leads to a lot of it stuck to your glass after it's empty. Using the micronized form allows you to easily mix and drink your creatine in seconds without any hassle or waste.
1. Helps Muscle Cells Produce More Energy

Creatine supplements increase your muscles phosphocreatine stores. Phosphocreatine helps with the formation of new ATP, the key molecule your cells use for energy and all basic functions of life.Creatine supplements increase your phosphocreatine stores, allowing you to produce more ATP energy to fuel your muscles during high-intensity exercise. During exercise, ATP is broken down to produce energy.

2. Supports Many Other Functions in Muscles

Creatine is a popular and effective supplement for adding muscle mass. It can alter numerous cellular pathways that lead to new muscle growth. For example, it boosts the formation of proteins that create new muscle fibers. It can also raise levels of IGF-1, a growth factor, which promotes an increase in muscle mass

3. Improves High-Intensity Exercise Performance

Creatine's direct role in ATP production means it can drastically improve high-intensity exercise performance
Creatine improves numerous factors, including :

Strength
Ballistic power
Sprint ability
Muscle endurance
Resistance to fatigue
Muscle mass
Recovery
Brain performance

4. Speeds Up Muscle Growth

Creatine is the world's most effective supplement for adding muscle mass. Taking it for as few as 5–7 days has been shown to significantly increase lean body weight and muscle size.
This initial rise is caused by increased water content in your muscles. Over the long term, it also aids in muscle fiber growth by signaling key biological pathways and boosting gym performance.

5. May Lower Blood Sugar Levels And Fight Diabetes

Research suggests that creatine supplements may lower blood sugar levels by increasing the function of GLUT4, a transporter molecule that brings blood sugar into your muscles.
A 12-week study examined how creatine affects blood sugar levels after a high-carb meal. People who combined creatine and exercise were better at controlling blood sugar levels than those who only exercised/

6. Can Improve Brain Function

Creatine plays an important role in brain health and function. Research demonstrates that your brain requires a significant amount of ATP when performing difficult tasks
Supplements can increase phosphocreatine stores in your brain to help it produce more ATP. Creatine may also aid brain function by increasing dopamine levels and mitochondria function

7. May Reduce Fatigue and Tiredness

Creatine supplements may also reduce fatigue and tiredness
Creatine can reduce symptoms of fatigue and tiredness by providing your brain with additional energy and increasing dopamine levels.

8. Safe and Easy to Use

Along with creatine's diverse benefits, it is also one of the cheapest and safest supplements available.
It's been researched for more than 200 years, and numerous studies support its safety for long-term use. Clinical trials lasting up to five years report no adverse effects in healthy individuals

At the end of the day, creatine is an effective supplement with powerful benefits for both athletic performance and health.
It may boost brain function, fight certain neurological diseases, improve exercise performance and accelerate muscle growth.
Try adding this ProteinLab brand creatine to your supplement regimen to see if it works for you.

This product is sold by weight not volume. Warning: Do not use as a sole source of nutrition

KEEP OUT OF REACH OF CHILDREN
---