Mutant Creakong 300G
ProteinLab sport supplement supplier / wholesaler malaysia presents!
Mutant Creakong 300G!
Be safe and rest assure you are getting 100% authentic products at the lowest price when you purchase from ProteinLab Malaysia.
You can also like our facebook for more promotion news at :
Or you can also followinstagram for more nutrition tip :
Mutant Creakong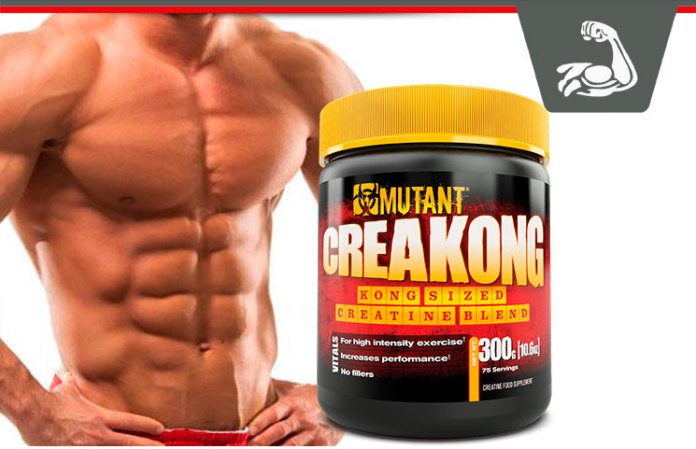 Below is how Creatine works.
There are over 300 studies proving that after protein, creatine is the #1 muscle building supplement of all time - and still is. The main goal of creatine is to deliver sheer unadulterated size and power! So at MUTANT, we decided to deliver the flat-out rock star of all creatines - MUTANT CREAKONG. The one and only creatine blend that delivers only pure creatines from the world's leading creatine sources, each one being patented and supported by clinical studies using actual human subjects proving that they flat out work.

No Hype. No Bull. Just three fully researched and clinically-proven HUMAN muscle-making creatines:
(1) Creapure® Creatine Monohydrate (CM)
The most clinically verified form of creatine for human performance
Double-patented manufacturing methods yields truly superior muscle performance
Improves muscle power and strength in elite trained bodybuilders
The only German Creatine Monohydrate with a pharmaceutical Drug Master File (CAS Nr: 6020-87-7)
(2) Creatine Magnapower® (Creatine-Magnesium Chelate) (CMC)
Shown to improve peak power output in 8 years of placebo controlled studies
Helps improve muscle contraction speed & protein synthesis
Alkalized so it absorbs through a different pathway than CM, so there is no competition for absorption and less stomach bloating
Helps force out more reps and triggers significant muscle gains (CAS Nr: 82016-55-5)
(3) Creapure® Tri-Creatine Citrate (TCC)
Unique bonded creatine for instigating ATP output to generate power
Accelerates the rise in plasma creatine levels after ingestion
Significantly increases performance during intermittent exercise of maximal intensity (eg: lifting BIG weights) (CAS Nr: 331942-94-0)
Summary: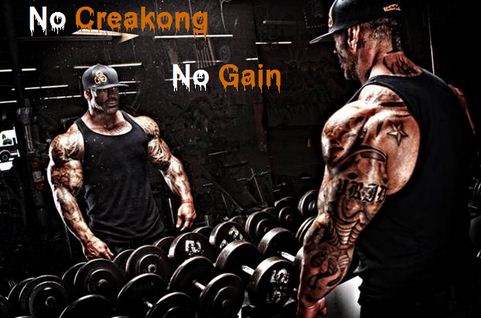 REAL creatines to help you lift more and grow more*
REAL human studies on muscle performance*
ZERO fillers
300 Grams

Unflavored




Serving Size: 1 scoop (4g)

Servings Per Container:

75




Amount Per Serving

% Daily Value




MUTANT® CREAKONG Creatine Blend

4

g

**

Creapure® Creatine Monohydrate, Albion® Creatine-Magnesium Chelate, Creapure® Tri-Creatine Citrate




** Daily Value not established




Produced in a facility that also handles ingredients from: milk, egg, wheat, peanut, soy, tree nut (coconut, hazelnut)
Directions For Creakong: As a dietary supplement for adults performing high intensity exercise, take one serving 20-30 minutes before workout with at least 8-12 fl oz (240-360 mL) of water.
Warnings: Intended for healthy adults occasional use as a dietary supplement only. Do not exceed suggested daily use. Not recommended for children. Do not use this product for longer than 8 weeks in a row at one time. Make sure that usage is followed by a 4 week off-period. Consult a physician before using this product if you: are taking any medications; are under a physician's care; have any ailments or conditions; have any product, ingredient, or health concerns; are trying to get or are already pregnant; are breastfeeding; have a kidney disorder. Packed by weight, not by volume. Do not use if packaging has been tampered with. Store in a cool, dark, dry place. KEEP OUT OF REACH OF CHILDREN.
---